Fairytales & Puppetry:
Good Things Come In Threes & Fractured Fairytales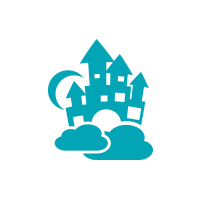 Available terms 1 & 2
About the show:
This is a show in two parts!
Part 1: Good Things Come In Threes
Three of our favourite fairy tales are performed using puppetry.  But here's the twist, the students pick which story is told with which style of puppetry.  Between each story the performers show the students how the puppets work.
Part 2: Fractured Fairy Tales
Our optional extra aimed at Grades 3 to 6.  We take the same three stories and fracture them.  If you book this part we reduce the puppetry workshop to ensure there's time for Q&A at the end.
Key Themes: Fairy tales, Puppetry, Pantomime.
Key Learning Areas: Creative Writing, Drama, Music, Dance.
Suitable for: Prep to Grade 6.
Show Synopsis:
Good Things Come In Threes:  We use three styles of puppetry (Marionettes, Shadow Puppetry & Hand Puppets) to tell three fairy tales – The Three Billy Goats Gruff, Goldilocks & The Three Bears and The Three Little Pigs.  By spinning a wheel the students choose which story will be told and by picking out of a hat they choose the style of puppetry we perform.  After each story we show how the puppets work and let the students have a go.
Fractured Fairy Tales:  This is where we fracture elements from each fairy tale into one 15 minute story.
Pricing:
$7.95 (exc. GST) per student.
Please note there is a minimum of $795 (exc. GST) for up to 100 students
Testimonials:
"Visually engaging for students, excellent puppets, catchy songs. I enjoyed the costumes, music and puppets, an entertaining performance." – Glenroy West Primary School, VIC
"Sensational!" – Overnewton Anglican Community College Junior School, VIC
"The best thing I've seen in a long time!…The puppets were amazing, really brilliant!… Brilliant voices!" – Scotch College, Hawthorn, VIC
"Absolutely Brilliant! Please, please come again. Great Inspiration for follow up activities." – East Launceston Primary School, TAS