CBCA Picture Book adaptation for Book Week & Literacy Week

Available term 3
About the show:
Each year, in celebration of Book Week and Literacy Week, we adapt one of the books shortlisted for the Childrens Book Council of Australia's Picture Book of The Year Award.
We create a 40 minute musical production including original songs and puppetry.
This year's chosen book is Gary by Leila Rudge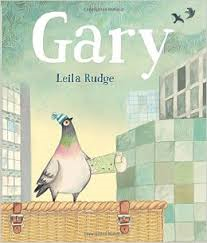 Gary is a book about a pigeon unable to fly but dreams of exploring the world – until the day he falls into an adventure of his very own.
This little pigeon will encourage students to look beyond limitations and embrace their differences.
Key Learning Areas: Literacy, Drama, Dance, Music, SOSE
Suitable for: Prep to Grade 6
Pricing:
$8.80 (exc. GST) per student.
Please note there is a minimum of $880 (exc. GST) for up to 100 students
Our previous adaptations: