Christmas Show: Rudolph's Recruits
Based on the original script & lyrics by Tony Appleby as provided in December 2014
Available Term 4
Key Themes: Christmas, Teamwork, Problem Solving, Stereotypes, Friendships, Australian Fauna.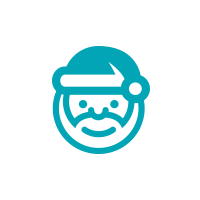 Curriculum Areas: Science; Critical & Creative Thinking; Arts.
Suitable for: Prep to Grade 6
Session length:  1 hour including Q&A
SHOW SYNOPSIS:
Oh no!  Santa's reindeer are sick with the flu and they can't deliver presents to Australia!  It's up to Rudolph to find some new sleigh pullers so he heads to Australia to find some native animals to help him with this task, but will the nasty dingo derail his plan?
Includes a visit from Santa!
TESTIMONIALS:
"Congratulations and thank you for presenting such a wonderful show to the boys. We all loved it…the "Aussie" interpretation was wonderful." Brighton Grammar School, Brighton, VIC

"Fantastic show! Wonderful performers who really engaged with audience.  Christmas spirit abounds – great costuming and characters.  After-show question time was also good – encouraging thinking about how a show is actually presented." Clemton Park PS, NSW

"The show was wonderful. The children were engaged in the presentation and were very keen to be involved." St Monica's PS, Moonee Ponds, VIC
ABOUT THE SHOW:
Our truly original Aussie Christmas tale is perfect for ages 4-12.  It is designed to teach students all about the wonderful native flora and fauna that live on our Great Southern Land. Join Rudolph as he meets all manner of Australian animals, from Kangaroos to Koalas, Emus to Kookaburras.
Our performers each take on multiple roles, through costume changes and puppeteering, and this means the students can get up close and personal with tons of Aussie Critters, as we dance up and down the aisles; keeping students engaged from the moment they enter the space.  We'll have the students laughing and dancing along with us from start to finish.
The show includes some old classics for you to sing along to and some new gems for the students to enjoy, as we explore key themes of teamwork, problem solving, and overcoming stereotypes through song!
Q&A:
We include a structured and informative Q&A session which supports the school's delivery of the Critical and Creative Thinking curriculum.  We discuss the themes raised in the show and support Inquiry Learning by discussing how we made the set, puppets, music, etc.
"Was great how it was run by you and not just the kids asking random questions. (10/10)" – Bargara State School, Bargara QLD
PRICING:
$6.95 (exc. GST) per student.
Please note there is a minimum of $799.25 (exc. GST) for up to 115 students