Mr Huff
Nurture resilience and dispel 'the huffs'!
Your students will develop positive coping tools and practical wellbeing strategies through our highly engaging and entertaining adaptation of Anna Walker's award-winning book.
Available Terms 1, 2 & 4 – In-School & online

Key Themes:  Resilience, Anxiety in children, Emotional Intelligence, dealing with a bad day.
Curriculum Areas:  Personal & Social Capability; Health & Physical Education; Critical & Creative Thinking; English; Arts
Suitable for: Prep to Grade 6
Teacher resource pack included
Session length:  1 hour including Q&A
Online option available – see the details at the bottom of the page

Testimonials:
"Wonderful that children are exposed to such relevant mental health issues through quality drama." – St Columba Anglican School, Port Macquarie, NSW
"Excellent opportunities for all children to participate.  Age appropriate to help embed learning how to manage emotions." – St Stephen's College, Upper Coomera, QLD
"I have one particular student who often experiences 'the huffs'. You made his day. ABSOLUTELY BRILLIANT!!" – Gayndah State School, QLD
About the show:
In October 2021, the Australian Government released the National Childrens Mental Health and Wellbeing Strategy and said:
"The foundations for lifelong mental health and wellbeing should be built during childhood. Within the education sector, supporting children's mental health and wellbeing needs to be central to the frameworks and standards on which the education and early childhood systems are built."
Our adaptation of Anna Walker's award-winning book Mr Huff supports the development of a Wellbeing Culture in the school and delivery of the Self Awareness & Self Management elements of the Personal & Social Capability curriculum by creating a language students can use to recognise and articulate their emotions.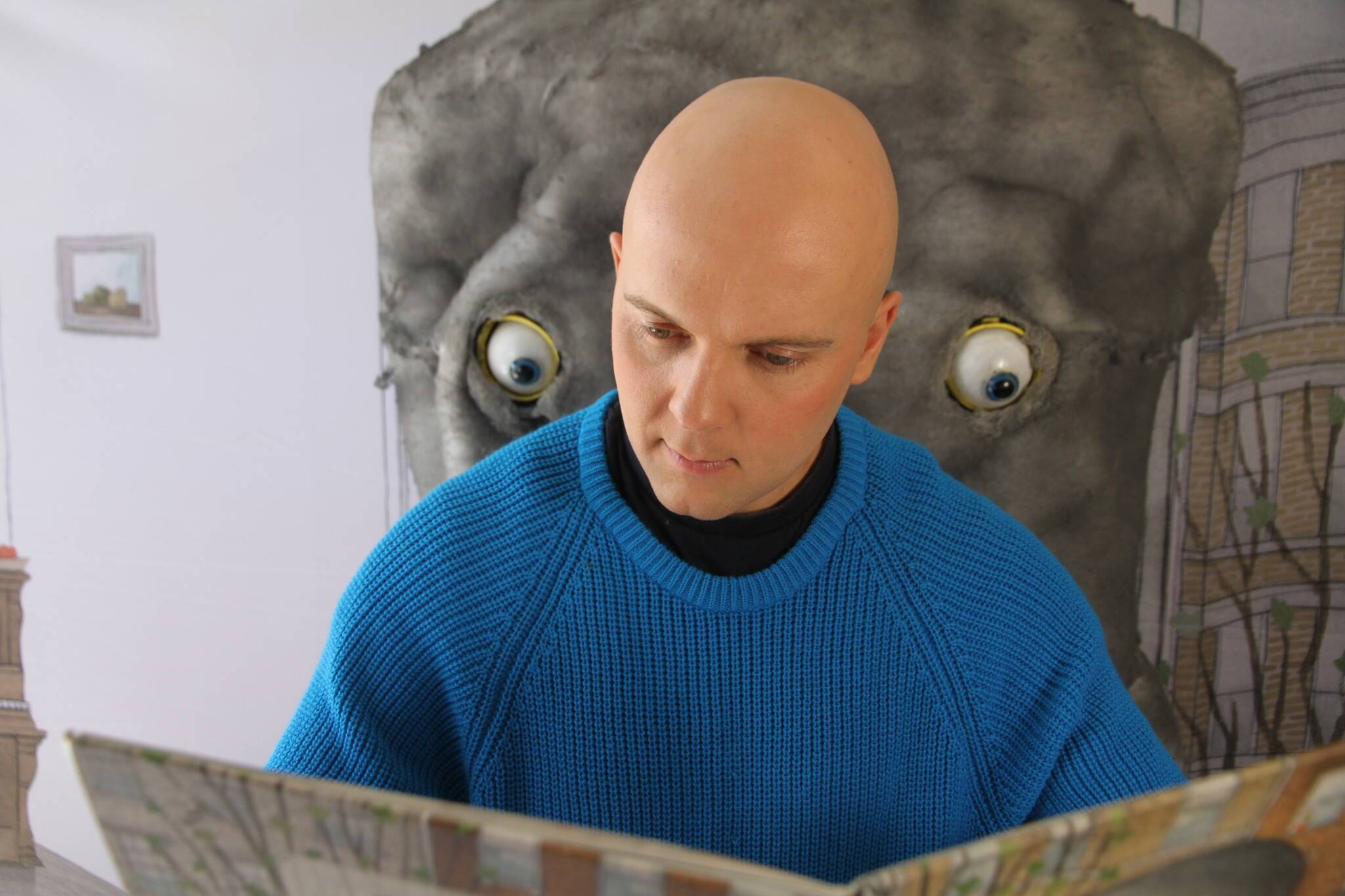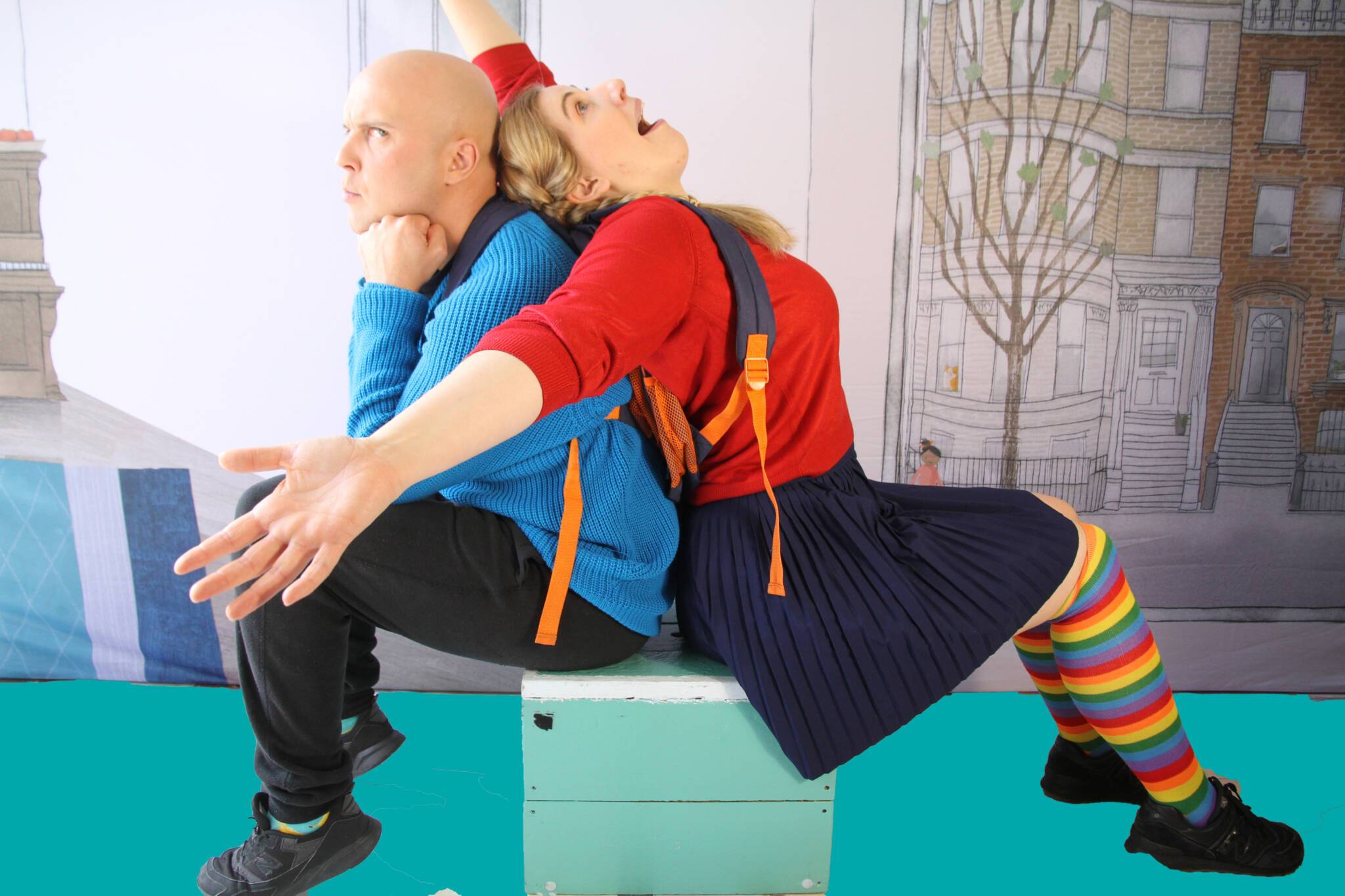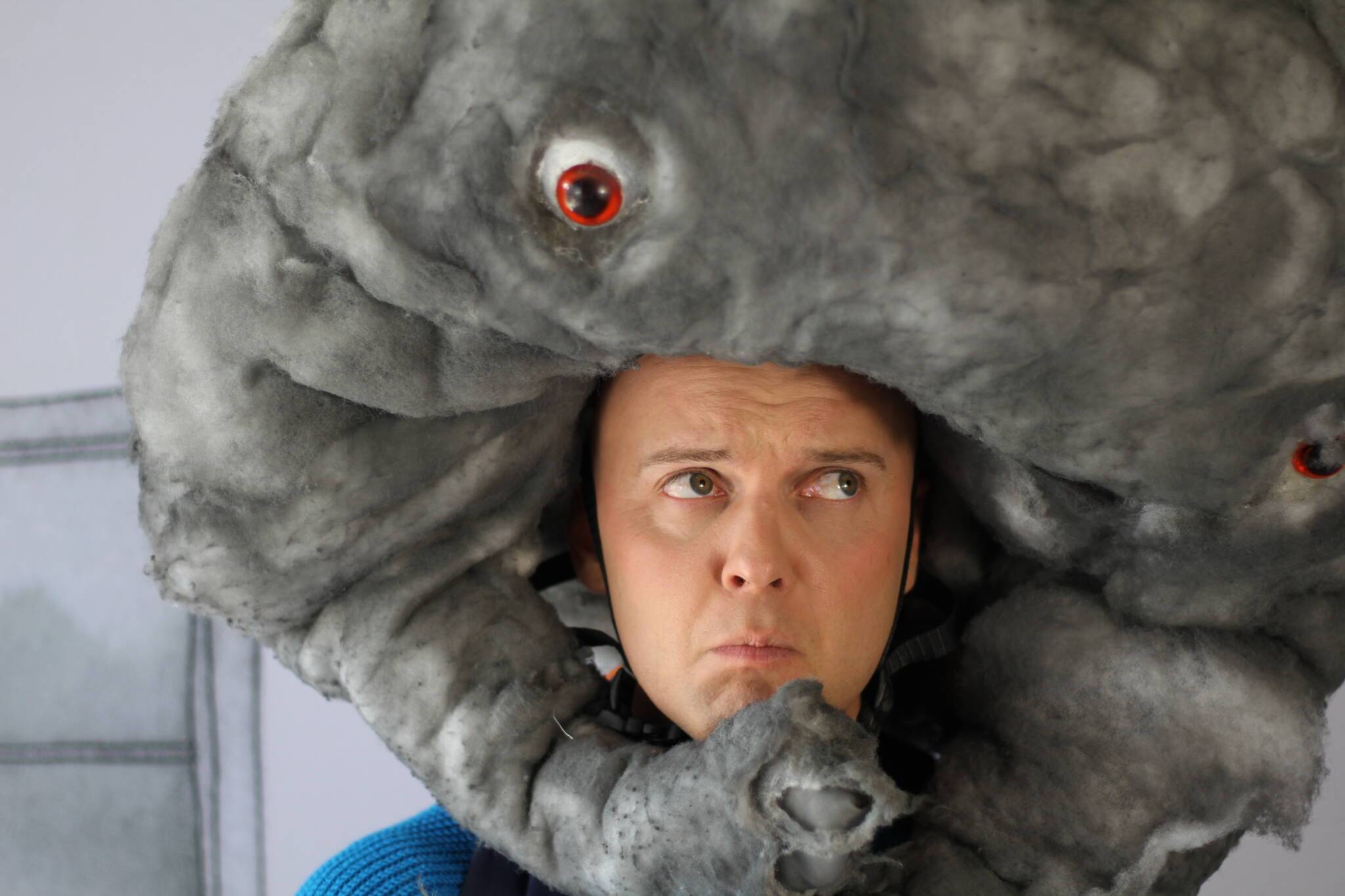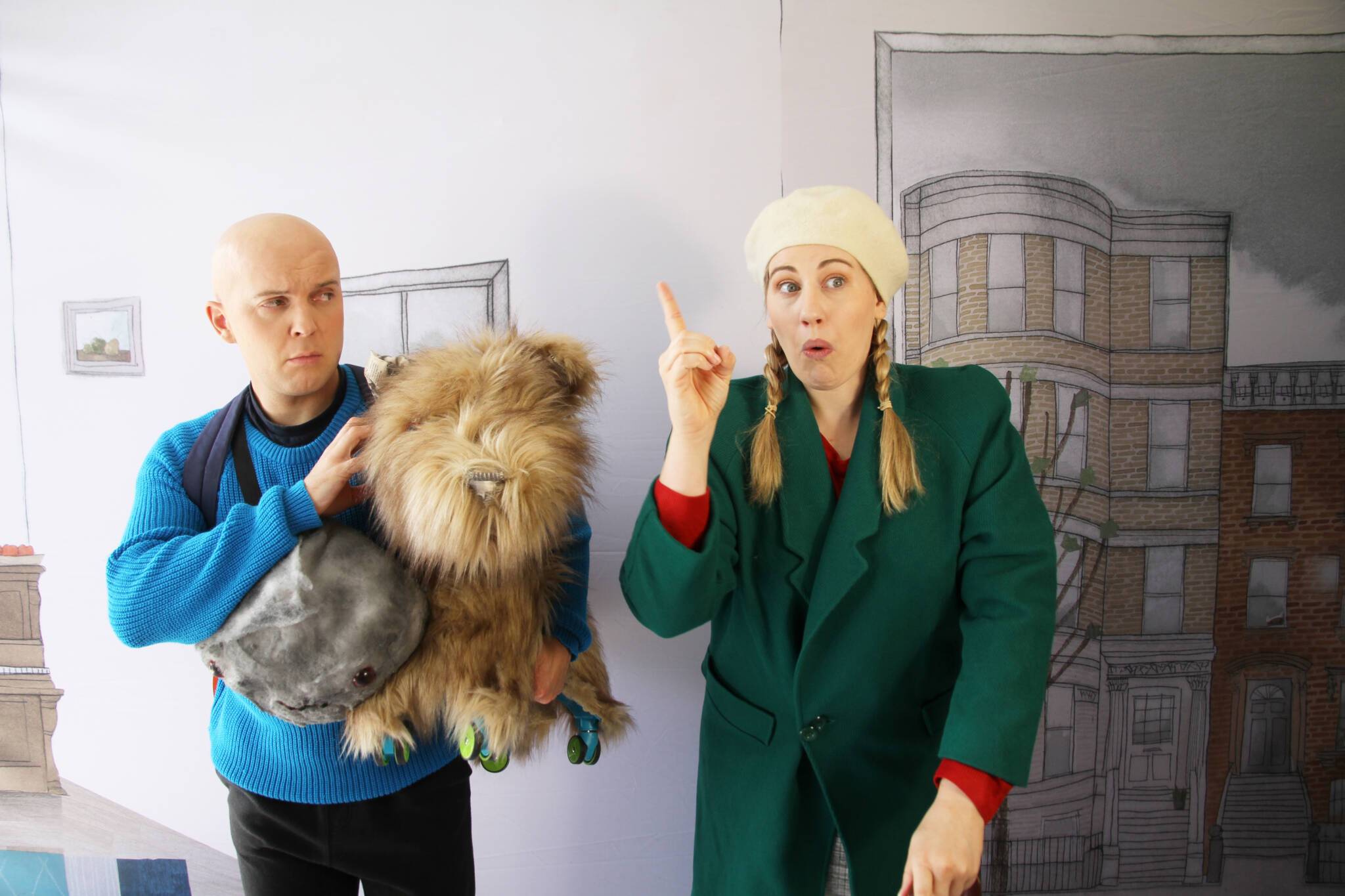 Show synopsis:
Bill is having a bad day.
Mr Huff is following him around and making everything seem difficult.
It starts with feelings of grumpiness, not wanting to join in and upsetting his friends.  Mr Huff just gets bigger and bigger and the feelings become debilitating, rendering Bill unable to complete his schoolwork and becoming disruptive in class.
Unable to understand these feelings, Bill continues to try to get rid of Mr Huff, but he just keeps getting bigger and bigger until he's bigger than Bill!  Then they both stop, and a surprising thing happens…
What we learn:
By following Bill's journey, students begin to understand what is causing his emotions and how he can adapt his behaviour to manage them more effectively. In particular, we explore feelings of being fed up, overwhelmed, angry and anxious and discuss coping strategies such as Bouncing Back and the benefits of having other interests and hobbies.
"Such an engaging and professional performance to teach the children about managing difficult emotions!!"
– Ivanhoe Primary School, VIC
Our adaptation is written for grades Prep – 6 and is designed to help children build both healthy relationships with their own emotions and increase their emotional intelligence. Through a blend of puppetry, music and dance, our performers will have the students so engaged they won't realise they are learning.
Our performers take on multiple roles throughout the show and, with a mixture of performance styles, the action is dynamic and fast paced. We also have multiple opportunities for audience participation, keeping students engaged from the moment they enter the space. The action is designed to move around the whole space; this makes students refocus, so they never have an opportunity to zone out.
"I liked the use of the entire space – not just the stage. The students were so engaged."
– Our Lady Queen of the Peace, Greystanes NSW
Initially, Bill's mood presents as a small cloud hovering around Bill's body. Bill finds it irritating. As he struggles to describe the feelings he's having, he allows small things going wrong in his day to affect him. His initial grumpiness manifests into a larger version which starts to envelope him. Bill's grumpiness develops into anger as he arrives late for school. He starts behaving more aggressively and, as he is unable to complete his schoolwork, he becomes disruptive in class.
Eventually, the cloud has evolved into a fully formed being whose size overwhelms Bill. He starts to lash out until he names him Mr Huff. Suddenly, Bill realises these feelings are a part of him. By giving his anxiety a name and acknowledging that those feelings are a part of him, Bill starts to find Mr Huff easier to deal with. We watch as Bill implements strategies he's learned and Mr Huff reduces back to his original size. The difference now is that Bill understands these feelings and can articulate how they are making him respond to situations.
Whilst remaining faithful to the book, our innovative design of Mr Huff will enrapture students as he grows bigger, scene by scene, until he is a full-sized costume character able to interact with the students. The moment Mr Huff cries is pure theatrical magic!
Our award-winning song writing team have crafted our musical lyrics to perfectly straddle the line between education and entertainment, keeping the students bopping along as the performers dance along with them.
Resource pack:
Included in the cost is our teacher resource pack, which includes activities for both before and after the show, enabling teachers to expand on the material presented in the show.  This allows students to engage more thoroughly with the themes of Mr Huff over multiple lessons, deepening their understanding of the message.
"Great ideas for activities to use in health and to do growth mindset."
– Mother Teresa PS, Ormeau QLD
Q&A:
After the performance we host a structured and informative Q&A session which supports the school's delivery of the Critical and Creative Thinking curriculum. We discuss the themes raised in the show and support Inquiry Learning by discussing how we made the set, puppets, music, etc.
"Was great how it was run by you and not just the kids asking random questions. (10/10)"
– Bargara State School, Bargara QLD
Online option:
If it's not possible for you to host a performance we have an online option.
How it works:
The professional recording is available for the whole week so you can watch it whenever, and however often, you like during that week.  The link is sharable with individual classes or students so you can watch the show in the way that works best for you.
A pre-recorded Q&A is attached to the performance, along with a Teacher Resource Pack.  The Q&A includes questions with the performers and the creative team and we'll supply it as a separate link so you can refer to it whenever you want.
In-School pricing:
$6.95 (exc. GST) per student.
Please note there is a minimum fee of $799.25 (exc. GST) for up to 115 students
Online pricing:
Pricing is based on a fee of $85 inc. GST per class.  This assumes there are approx. 25 students per class so if your school has smaller class sizes let us know and we'll work out a price with you.  When you enquire please indicate the number of students and the number of classes you wish to book for.