Anti-Bullying: Bully Bull Ring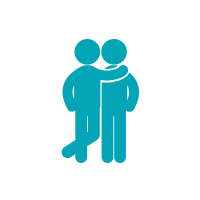 Available term 1 only
About the show:
The characters all perform their own song & dance numbers to help Bellamy understand different approaches to resolving the issues of bullying. The show focuses on strategies to manage both online and face to face bullying.  We also discuss Emotional Intelligence as Bellamy tries to understand and manage her emotional responses.  Includes lesson plans and a targeted question time incorporating the ideas of programs such as "You Can Do It" & "Better Buddies" just to name a few. Ideal for schools focusing on bullying into the future.
Key Themes: Bullying, Cyberbullying, Resilience, Emotional Intelligence, Problem Solving, Self-Image.
Curriculum Areas: Personal & Social Capability; Ethical Capability; Heath & Physical Education; Critical & Creative Thinking; Arts.
Suitable for: Prep to Grade 6
Show Synopsis:
Bellamy the young Bison Bull loves her enclosure at the zoo, but not the other Bison Bulls who bully her.  Being the focus of the "Bully Bull-Ring" is tough for a young Bison when none of the adult herd seem to notice.  Now name calling, being left out & getting roughed up have become part of everyday life. How much can one Bison bear??
Join Bellamy as she escapes her enclosure & travels the zoo learning the animal kingdom's solutions to bullying. Will she "Rise Above It" like a giraffe or find a "Better Buddy" like the polar bear? Which way works best?
Pricing:
$7.95 (exc. GST) per student.
Please note there is a minimum of $795 (exc. GST) for up to 100 students
Testimonials:
"Good lessons that apply to (students) everyday activities" – Beaumaris Primary School, VIC
"A great way to connect Program Achieve to bullying" – Larmenier Catholic Primary School, TAS
"A strong message which was clearly understood" – Birchip School, VIC
"Another high quality production. The standard of performance was excellent." – St Mary's Catholic School, Bairnsdale, VIC