Sharing, empathy & refugees:  ADAPTATION OF room on our rock by Kate & Jol Temple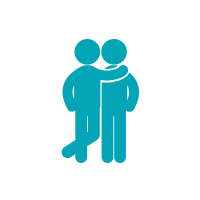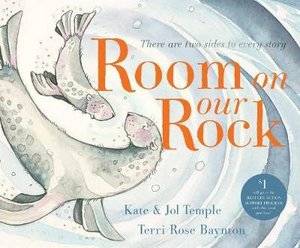 Available term 2
About the show:
We are delighted to present an adaptation of Room On Our Rock, written by Kate & Jol Temple and illustrated by Terri Rose Baynton.
Read conventionally, it tells the tale of a group of seals who fear the approach of a strange pair of seals, one a child, whose rock is being overwhelmed by the sea. However, there is more to this book than a simple one-way reading can reveal.  If you start reading at the back of the book and read all the pages in reverse order, it becomes an uplifting tale of acceptance, encouragement and hope.
It is a beautifully illustrated story with a very powerful message that all ages will enjoy. The feedback from schools, teacher/librarians and parents is that younger students are enjoying this book as a story about empathy and thinking about others whereas older readers are making connections to social issues.  It's an exciting book which resonates with so many different age groups.
Kate & Jol Temple, along with the talented NZ artist Terri Rose-Baynton and publisher Scholastic, are donating $1 from the sale of each book towards Australian Literacy and Numeracy Foundation's Refugee Action Support.  It's a program that helps refugee students get the literacy support they need to meet the challenges of the classroom.
Key themes:  Empathy; sharing; immigration
Curriculum Areas: Literacy; Personal & Social Capability; Ethical Capability; Critical & Creative Thinking; Arts
Suitable for: Prep to Grade 6
TESTIMONIALS:
"Good explanation of empathy, with relevant examples." – St James PS, Yamba NSW
"Loved it. Very entertaining and captured the message within the book." – St Stephens College, Coomera QLD
"The students were able to gain the emotions of the story through your interpretation with believable characters." – Binda Public School, Binda NSW
"A great balance between story and audience participation." – King's Baptist Grammar School, Wynn Vale SA